"How 2 Common Product I Imported Made Me N2.5 Million In 7Dys! and how you can do the same. Click HERE To For Free Details"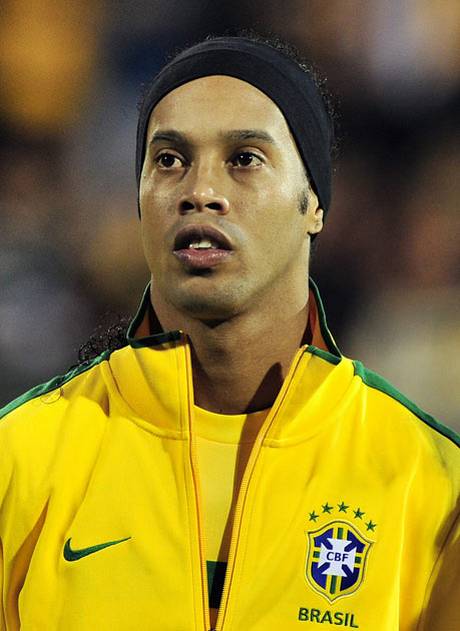 Harry Redknapp's QPR are set to sign Brazilian legend
Ronaldinho on a one year deal.
The 34 year old currently plays for Clube Athletito Mineiro
and is reportedly eyeing up a move to the Premier League,
with clubs including QPR, Stoke City and West Ham United
currently declaring their interest.
Early reports suggest QPR is the likely destination for the
legendary 34-year-old who would use the team to make his
debut in the Premier League.
Last week Ronaldinho was reported to have been overheard
talking about the fast-pace of the Premier League and his
regrets from not giving the English league a chance when he
was in his "prime".
This sparked a host of English clubs to have a large "ping" on
their radar.
According to online reports QPR (managed by Harry
Redknapp) are very close to signing a one-year deal with the
midfielder.
With QPR reported to have a large "war-chest" like budget to
spend, Redknapp would likely lure the player with a lucrative
deal.
Ronaldinho has never played in the Premier League, but after
"that" world cup in which Seaman was lobbed by a wonderful
chip, the 34 year old midfielder was inundated with a huge
amount of offers from top teams, including Manchester
United and Arsenal.
At the time Ronaldinho stuck with Barcelona and had many
seasons of success.
Some pundits have raised questions about the potential move
of Ronaldinho, with some asking whether he is "over the hill"
and others saying whether it is a publicity stunt.
Truth is, if you look at his performances in the last season, he
is still a formidable midfielder with blistering pace and a
great eye for goal.
For a team like QPR this would be a dream signing, and for
Ronaldinho it would give him a chance to get back in the
"eye" of the English teams with a potential move to a bigger
club if things go well.